RGH is proud to offer our new Atelier Series of clarified, hand-washed, cold pressed linseed and walnut oils. No heat, chemicals, or bleaches have been used. We have used historical methods for washing these oils. The first step is a labor intensive method of washing the oils in water over a period of 7 to 10 days. This naturally removes the remove mucilage and impurities. They are then mixed and filtered through minerals 6-7 times over a period of weeks. The end result are oils that are cleaner, clearer, and almost colorless. They are much less likely to yellow and will dry faster than conventional oils.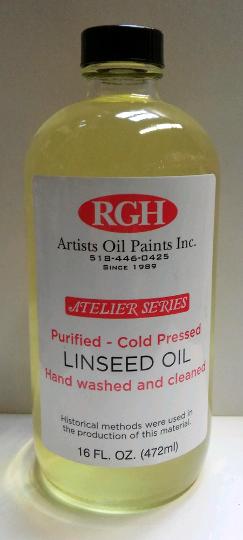 Atelier Series
Clarified Hand-washed
Cold Pressed Linseed Oil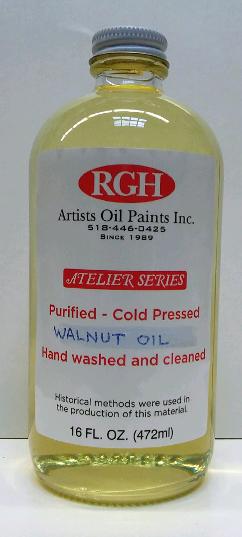 Atelier Series
Clarified Hand-washed
Walnut Oil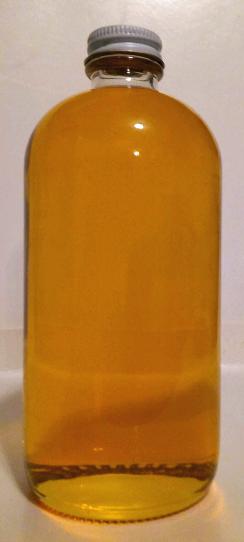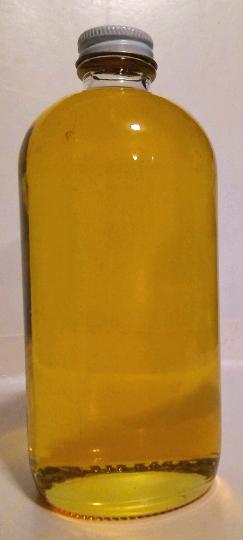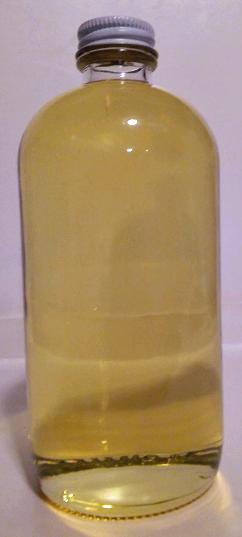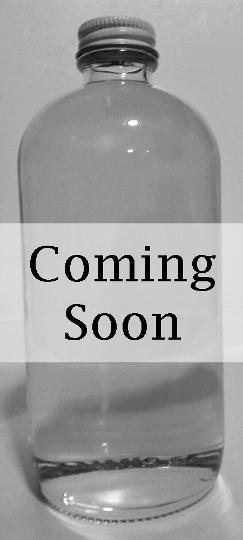 We take customized orders from individual artists, universities, art schools, art colonies, and businesses. Whatever your particular needs are, we will work to fulfill them! To place a Custom Order, please fill our Custom Order request form or contact us directly via phone or email.